42 Years of Leadership, Stability, and Results
Our recipe to success is simple. We think like owners because we are owners. We think far beyond a monthly management fee.
We constantly analyze internal and external threats and opportunities to adjust our strategy to yield the highest asset value.
Hampton Inn Venice, FL
Strong Performance Metrics
There is a saying that old habits die hard – Charter One has a habit of over penetrating its market share. For example, Charter One's consistent performance metrics for an older property has demonstrated greater market share than recently built comparable franchises adjacent to its property.  This year, Hilton has taken note of our success and built an internal case study around it. Highlights from the study included superior management, lower turnover, community involvement and pristine maintenance of property.
Holiday Inn Express Lakewood Ranch, FL
Value Add Asset Management
38 Years of Experience produces a lot of wisdom. Often, wisdom is gained from learning from our mistakes. We built a very nice hotel in a great location, but quickly learned our brand selection was not a good fit. Thankfully, our conservative approach to financing and operational agility poised us to quickly absorb the maneuver in less than a year. We have since been the anchor to other commercial growth in our immediate vicinity.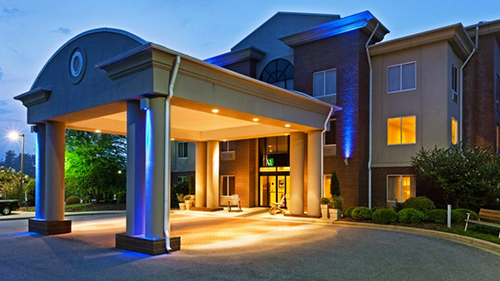 Deciding to Divest
Holiday Inn Express, NC
Like most markets in a strong real estate cycle, new supply of similar product was entering the market. We underwrote the impact of new supply and the cost to renovate to remain competitive and ultimately decided to invest elsewhere.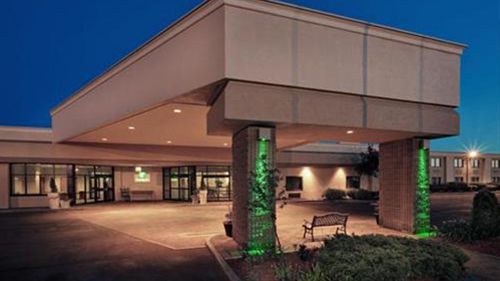 No Ego Approach
Quality Inn, NY
Many brands have abandoned their once flagship properties leaving owners with a critical decision to divest or re-brand. Charter One re-invested in the hotel and re-positioned the Food and Beverage department. We have successfully outperformed our competition and enjoy positive reviews.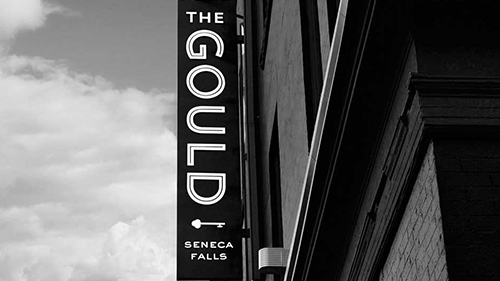 Back to Basics
The Gould, NY
Our most recent investment, a 100-year-old Historic Independent hotel, benefited from training on fundamentals at the line level. Our hands-on approach allows us to solve problems and take advantage of opportunities in real time at the property.
What true experience looks like
Charter One is proud to have owned and operated a long list of businesses
Allamanda Villas, Holmes Beach FL
Best Western Cobleskill Hotel, Cobleskill NY
Bristol Harbor, Canandaigua Lake, NY
BW Midtown, Sarasota FL
BW Venice Resort Inn, Venice FL
Candlewood Suites, Ft Myers, FL
Capri, Siesta Key FL
Cobleskill Bowling Center, Cobleskill, NY
Cohutta Lodge, Chatsworth GA
Comfort Inn, Titusville, FL
Coquina on the Beach, Sarasota FL
Crystal Palms Beach Resort, St Pete Beach FL
Four Winds Resort, Longboat Key, FL
Glidden House, Cleveland OH
Grande Bay Resort, St John USVI
Hampton Inn & Suites, St Petersburg FL
Hampton Inn & Suites, Tampa (Rocky Point) FL
Hampton Inn, Sarasota FL
Hilton Hotel, West Palm Beach FL
Holiday Inn Express & Suites Tampa (Stadium) FL
Holiday Inn Express & Suites, Brevard NC
Holiday Inn Express & Suites, Tampa (Rocky Point) FL
Holiday Inn Express, Clermont FL
Holiday Inn, Auburn/Finger Lakes NY
Holiday Inn, Gainesville FL
Holiday Inn, Oneonta NY
Inn at the Beach, Venice FL
Lido Beach Resort, Sarasota, FL
Palma Sola Shopping Center, Bradenton FL
Quality Inn Waterloo/Seneca Falls NY
Radisson Hotel, Madison WI
Radisson Inn, Ft Myers FL
Safari Resort Inn, Tampa FL
Sandbar Beach Resort, Venice FL
Stanley Hotel, Estes Park, CO
The Litchfield Inn, Litchfield, CT
Tropical Breeze, Siesta Key FL
Zero Duval Project, Key West FL